(028) 22 494 333
Room 101, 226/4A Le Trong Tan, Tay Thanh Ward, Tan Phu District, Ho Chi Minh City, Viet Nam
Winam-TPP-Trampoline Indoor Playground
Description:
Only by grasping the market development trend can we continue to develop and profit in the increasingly competitive amusement industry in a good operating state. So what is the trend of trampoline parks in 2020?
Product Details
Specifications
Image
Keep healthy  is everyone's New Year wishes. This year is particularly special because of covid-19 disease, and we have re-recognized the importance of strengthening exercise and strengthening own own body immunity. The trampoline park caters to this trend, it conforms to the preferences of the public, and uses the  entertainment + sports  mode to make players sweat in laughter and win the love and enthusiasm from children to middle-aged people.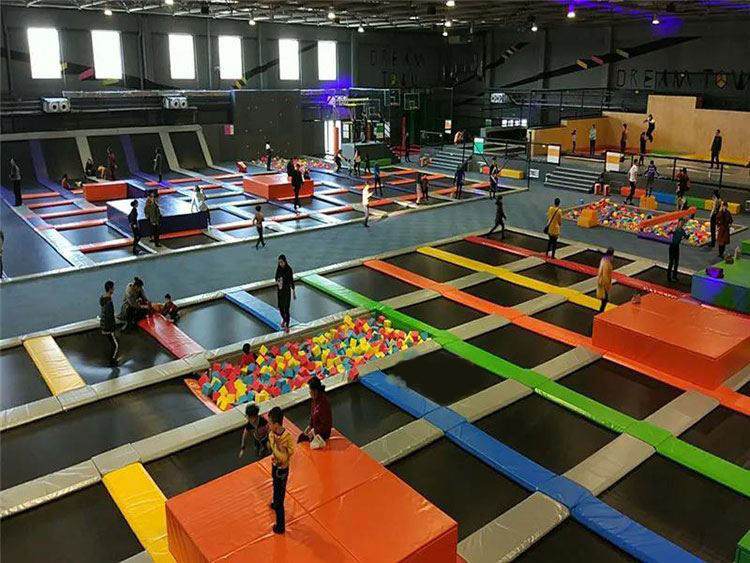 The more items in the trampoline park, the greater the passenger flow. the trampoline park can include the devil slide, free bouncing, slam dunk, naughty castle, donut slide, spider tower, spider wall, professional trampoline, ocean ball pool and other diversified projects, hundreds of games are all kinds of cool games. In the trampoline park, you can play, jump, run, slide, etc. to take away the stress and worries of your work and life.
In the operation mode of the children's playground, it is no longer limited to the traditional children's play mode. Innovation gives parents the opportunity to participate in children's entertainment, which realizing parent-child interaction, and give parents time to play with their children. Although the children's playground is a place for children to play, it is the parents who really decide the consumption. Therefore, at this point, the trampoline indoor playground has an inherent advantage. Both children and parents can enjoy the happiness of free and safe trampoline in the park. Parents accompany their children to grow up in sports and entertainment.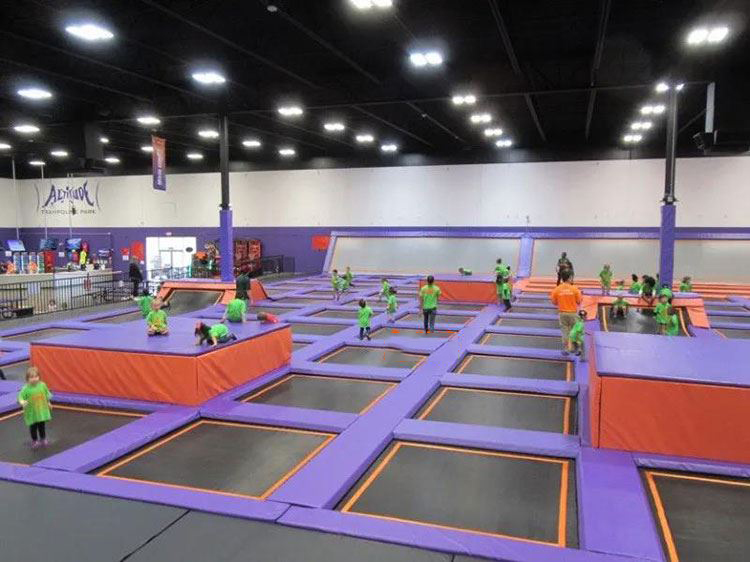 In summary, the trampoline playground market will not be deserted, but will become more and more popular as everyone values sports. What the investment operator needs to do is to strengthen the safety performance of the trampoline playground and better serve customers.
Name
Trampoline Indoor Playground
Size
1200 sqm
Use age
3-12 years
Material
A. Plastic parts: LLDPE engineering plastics

B. Tube: Diameter 48mm and thickness: 1.8-2mm hot galvanized

C. Soft parts: Three-ply board wood inside, pearl wood middle, outside with 0.45mm pvc thickness coating

D. Mat 100*100*2cm the material is EVA mat

Certificate
Approved by ASTM,CPSIA, CE, TUV-GS, AS4685, CCC, EN71, ISO14001 and ISO45001
Installation
We supply engineer for install, or send CAD or 3D installation manual
Features
Exercise children s drilling, climbing, jumping, running ability
Apply to
Any indoor place, like preschool, shopping mall, resort, villa, kids club, hotel, restaurant, amusement park, etc…
Packing
Standard Export packing: Cotton  PP film, Accept Customized Packing
Warranty
One year