(028) 22 494 333
Room 101, 226/4A Le Trong Tan, Tay Thanh Ward, Tan Phu District, Ho Chi Minh City, Viet Nam
Winam-TPP-Kids Indoor Trampoline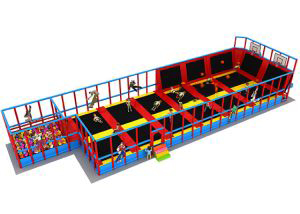 Description:
Nowadays, kids trampoline parks mainly have the following problems. First, adult and children play together in the trampoline", most of the staff are a part-time students; the training coach learn skills through crash course,not so professional; the participants' awareness of safety is weak. and many more。
Product Details
Specifications
Image
The situation of kids indoor trampoline safety problem
There is a market demand for kids indoor trampoline parks, which can meet people's diverse entertainment needs, and urgent attention should be paid to the hidden safety hazards. First, it is urgent to introduce industry norms and standards. At present, there are currently no relevant departments in the country that have strict assessment and certification of trampoline coaches. Most of the professional qualifications mentioned by trampoline playground coaches are issued by training institutions. In this regard, the relevant departments need to accelerate the introduction of relevant standards in light of the current market and industry development status, and lay the foundation for eliminating various chaos.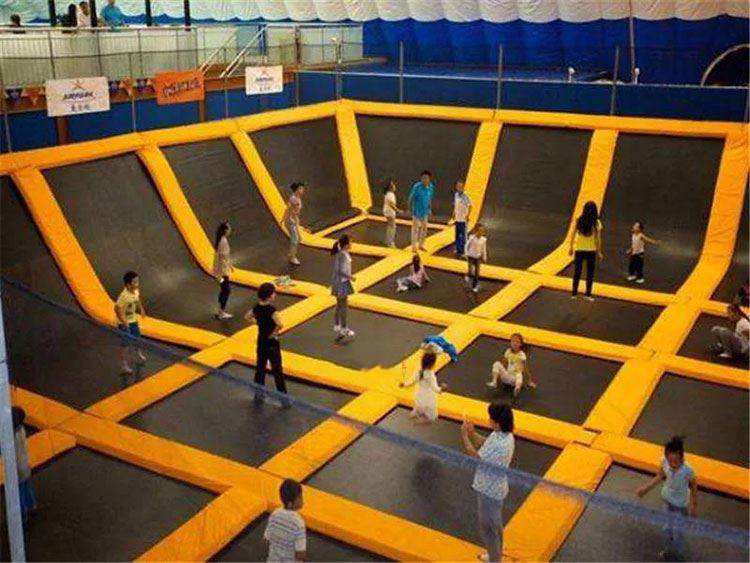 Operators must grasp the management of safety details. Even if there is no uniform safety and management standard in this industry, for operators, it should be based on safety first. For example, the entry of good coaches to prevent poorly-trained coaches from causing misleading harm to consumers; for example, in terms of safety officers, it is necessary to improve the quality of personnel and it is necessary to strengthen management; again, Avoid adult and children mixed jumping phenomenon, avoid the safety accident caused by it.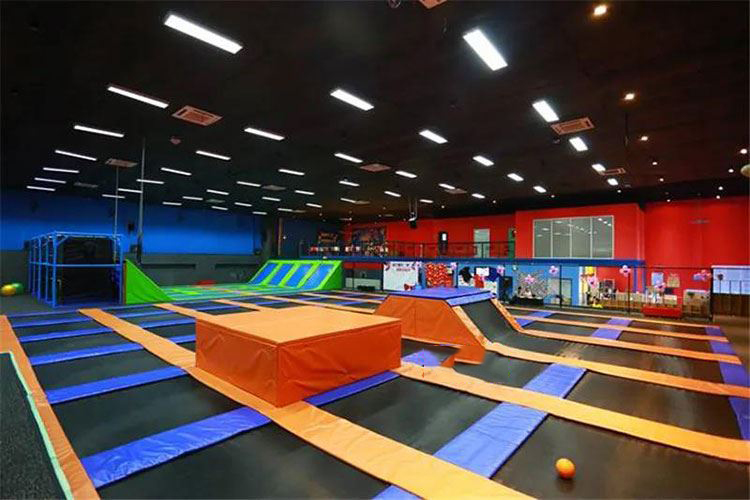 Consumers should strengthen safety precautions. It is understood that the trampoline itself is a relatively safe sport, but the premise is to master the skills of the trampoline, otherwise hastily difficult movements will increase the risk. Therefore, on the one hand, trampolines should abide by the rules and participate appropriately under the premise of mastering skills; on the other hand, they should also follow the guidance of trampoline park coaches; in addition, parents should guard their children and be careful not to bring them in participating activities hurt.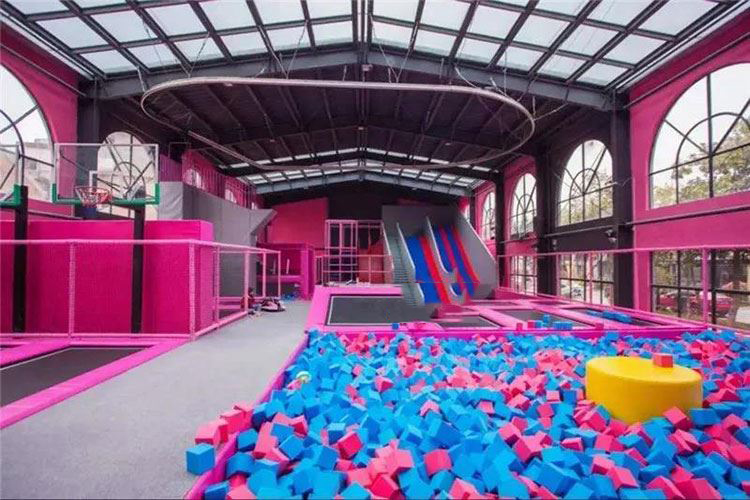 In short, the trampoline park provides people with a good place for entertainment. Based on the problems in the industry, it is urgent for relevant departments to pay attention to it and promote it in all aspects, such as trampoline specifications, market standards, and personnel management. At the same time, according to relevant sources, foreign trampoline park is a favorite place for extreme sports enthusiasts. The kids indoor trampoline equipment and participants' experience and skills are very mature. For this, we can also actively learn from some mature experience abroad to regulate industry development.
Name
Kids Indoor Trampoline
Size
Customized
Use age
3-12 years
Material
A. Plastic parts: LLDPE engineering plastics

B. Tube: Diameter 48mm and thickness: 1.8-2mm hot galvanized

C. Soft parts: Three-ply board wood inside, pearl wood middle, outside with 0.45mm pvc thickness coating

D. Mat 100*100*2cm the material is EVA mat

Certificate
Approved by ASTM,CPSIA, CE, TUV-GS, AS4685, CCC, EN71, ISO14001 and ISO45001
Installation
We supply engineer for install, or send CAD or 3D installation manual
Features
Exercise children s drilling, climbing, jumping, running ability
Apply to
Any indoor place, like preschool, shopping mall, resort, villa, kids club, hotel, restaurant, amusement park, etc…
Packing
Standard Export packing: Cotton  PP film, Accept Customized Packing
Warranty
One year