(028) 22 494 333
Room 101, 226/4A Le Trong Tan, Tay Thanh Ward, Tan Phu District, Ho Chi Minh City, Viet Nam
Winam-IP-Soft Play Equipment Kids Indoor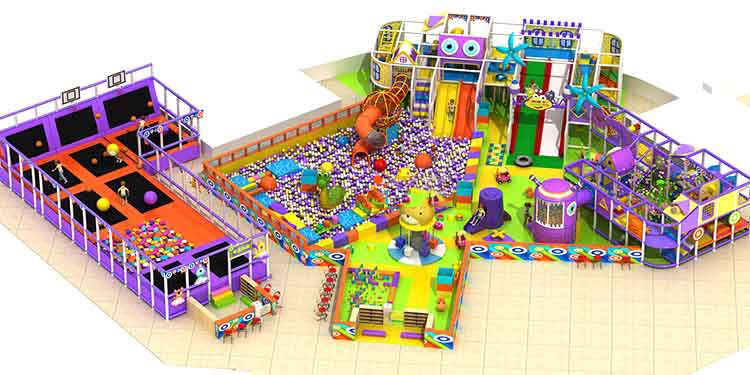 Description:
It is one of our Model theme soft play equipment . The we finished the whole project in 2017 years .you will see the design picture and a real picture in this article ,and have a better understanding about our quality.
Production introduction:
1) Design picture
The main size is about 600 square meter,the height is 3.6meter .you can see the work area is a irregular shape,our design team took the real size and shape into consideration ,finally we customized the project like this .we separated the playground area and trampoline area according to the real condition .if you have a irregular work area ,and want to develop into soft play equipment kids indoor playground field ,please do not hesitate to contact us ,we can help you start your business.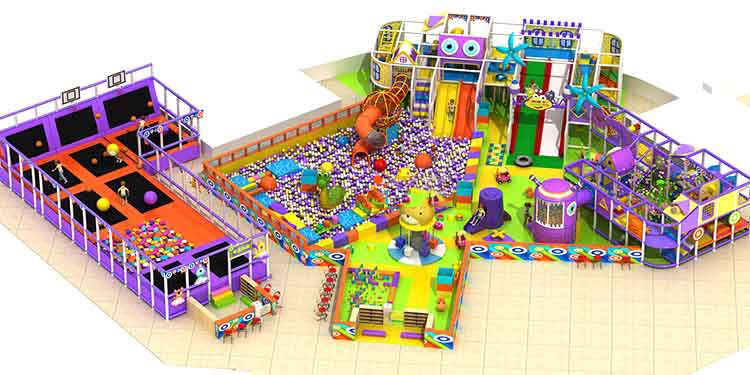 1) Real Picture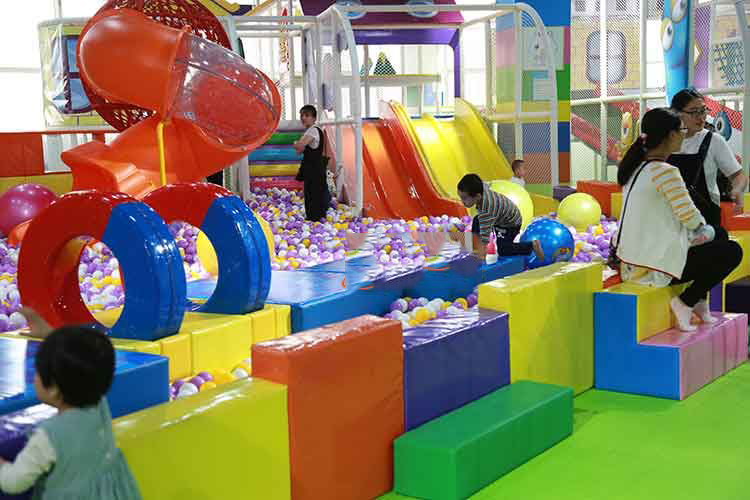 Ball Pool +slide
it is a traditional function for kids indoor playground ,it is suitable for 2-7 years old kids .They can enjoy to slide into the ball pool ,and Pitch balls to each other.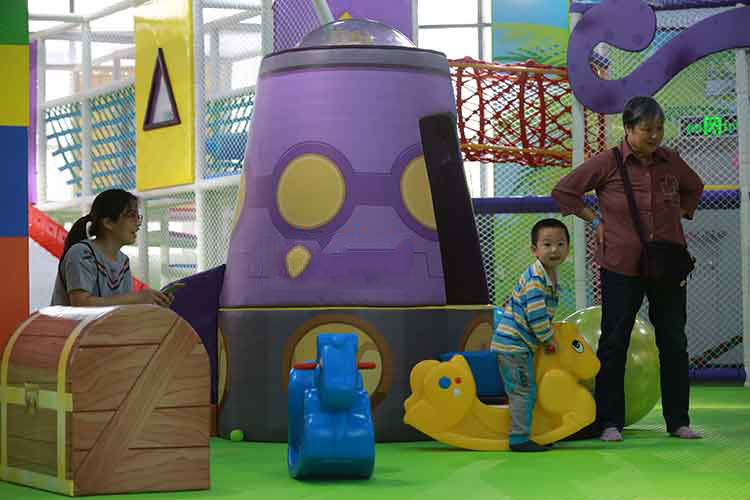 Rocking horse
In this design ,we provide 5 pcs different color rocking horse for kids to play.kids love to sway to horse by themself .there is a Happy smile on the kid's face.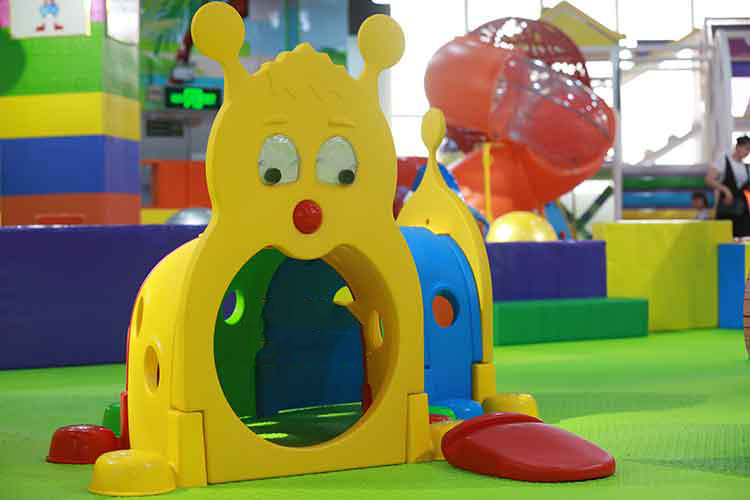 Drill hole
There is a drilling hole in a Caterpillar image ,kids can play hide -found game with other kids ,it can teach kids to play with other kids.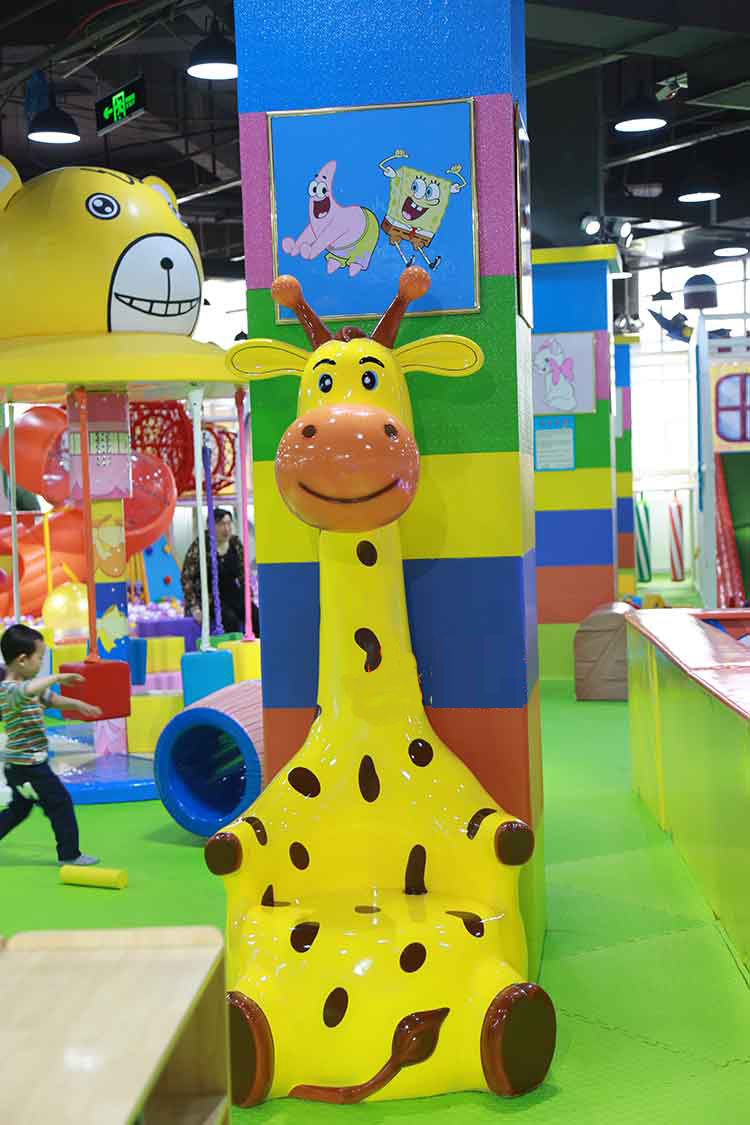 Giraffe
It is a giraffe cartoon design ,kids and parents like to take picture with it very much ,because it is very lovely .often we advise our customer to post their band name behind the cartoon image ,it can increase your Brand awareness when the parents to post the picture on the social media.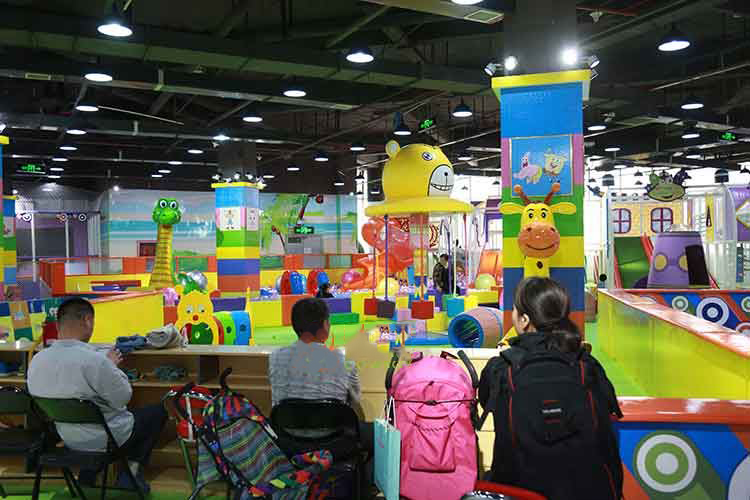 Parents rest-area
A good kids indoor playground should take both parents and kids into consideration .
We design a parents rest area ,in this area ,parents can have a good rest and have an eye for their kids .