(028) 22 494 333
Room 101, 226/4A Le Trong Tan, Tay Thanh Ward, Tan Phu District, Ho Chi Minh City, Viet Nam
Winam-IP-Soft Play Children Indoor Playground Equipment
Description:
Soft Play Children Indoor Playground Equipment, including ball pool , rainbow slide , electrical rockets ,foam pool ,trampoline ,sand box
Product Details
Specifications
Image
Product features:
1.Soft Play Children Indoor Playground Equipment is a theme park recreation area for children. Children can have fun and learn more when playing games. It has many activities such as slides, ball pool, sand pool, VR, 3D movies, projection, wall hanging games, handmade, cars, small toys, toddlers, kindergarten games, labyrinths, labyrinths, puzzles and more. It is based on space, so it can greatly stimulate children's interest. With this product, children can also learn more about space.
2. Enter Soft Indoor Playground's gate, on the left is a huge ball pool with 3 rainbow fiberglass slides. It also has a wide fiberglass slide for young children. Inside it is a structural maze of children playing. On the right is a trampoline and spider tower. There will be many different door designs. Rockets for soft playgrounds are now very popular. Inside of Soft Indoor Playground we put the barrier ladder and the spider tower inside. Sometimes it can also be connected to a slide show. Cylinder slides for indoor playgrounds are necessary. We make a 3-level cylindrical slider. For this theme we have 3 slides for wide sliding and cylindrical sliding.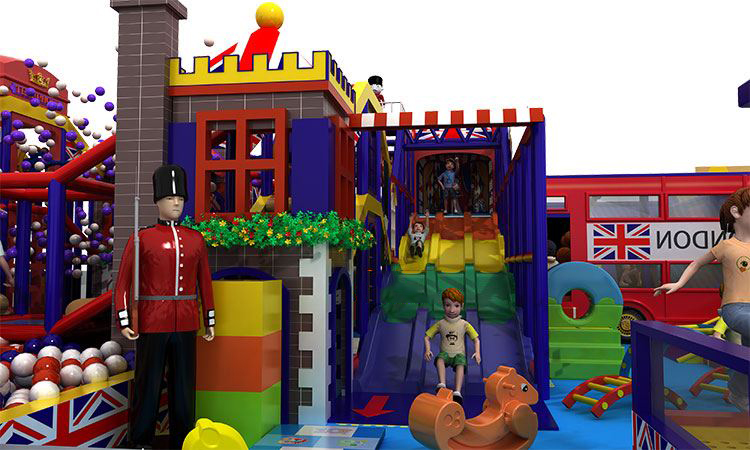 About price :
Depending on material properties and different options, the price from three hundred yuan to thousand hundred per square meter. Actually we calculate the price is not based on the square meter, we set the price according to the equipment in the design
Name
Soft Play Children Indoor Playground Equipment
Size
265 m²    Height:5.7m
Use age
3-12 years
Material
A. Plastic parts: LLDPE engineering plastics

B. Tube: Diameter 48mm and thickness: 1.8-2mm hot galvanized

C. Soft parts: Three-ply board wood inside, pearl wood middle, outside with 0.45mm pvc thickness coating

D. Mat 100*100*2cm the material is EVA mat

Certificate
Approved by ASTM,CPSIA, CE, TUV-GS, AS4685, CCC, EN71, ISO14001 and ISO45001
Installation
We supply engineer for install, or send CAD or 3D installation manual
Features
Exercise children s drilling, climbing, jumping, running ability
Apply to
Any indoor place, like preschool, shopping mall, resort, villa, kids club, hotel, restaurant, amusement park, etc…
Packing
Standard Export packing: Cotton  PP film, Accept Customized Packing
Warranty
One year