(028) 22 494 333
Room 101, 226/4A Le Trong Tan, Tay Thanh Ward, Tan Phu District, Ho Chi Minh City, Viet Nam
Winam-IP-Indoor Playground Design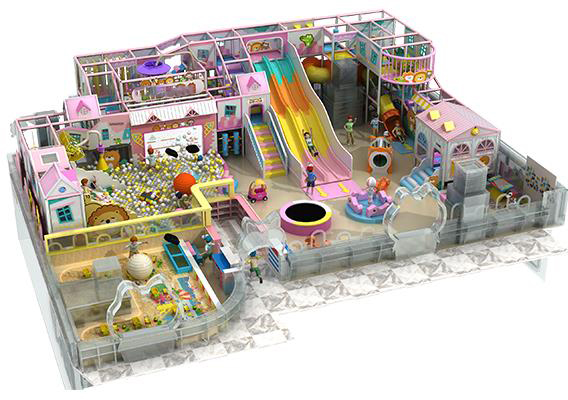 Description:
As one of the biggest indoor playground equipment manufacturer & supplier from Asia. Our factory covers an area of 121,120 square meters. 3 factories in different urban of…
This kids indoor play equipment is Customized by customers ,from the effect picture,we can see it is simple but having a lot of functional areas, making children get plentiful sensory experience inside.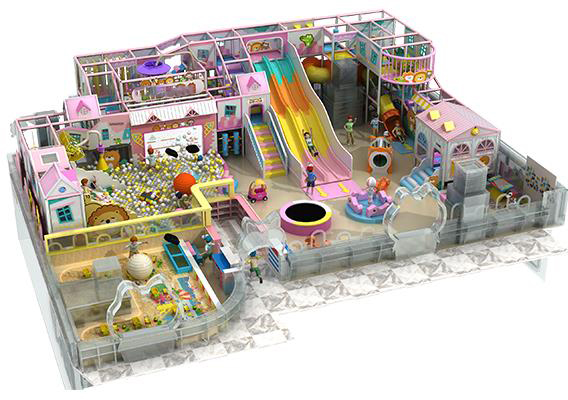 | | |
| --- | --- |
| Theme | IP customization |
| Size | 280 square meter ; Height:4.2 meter |
| Price | 100-150 USD/sqm, according to you requirement |
| Material | PVC,PE,galvanized,pipe,wood,engineering,plastic,fiberglass,etc. |
| Warranty | three years warranty on the Equipment iron pipe,one year on the soft play products |
From the view of Indoor playground design, you can see the regional distribution, including the ball pool area, the gun area, the slide area, the sand pool area, the block area ,frame area and so on. What we design is according to activities in different areas are suitable for children of different ages. Meanwhile, different activity areas bring different feelings and experiences to children.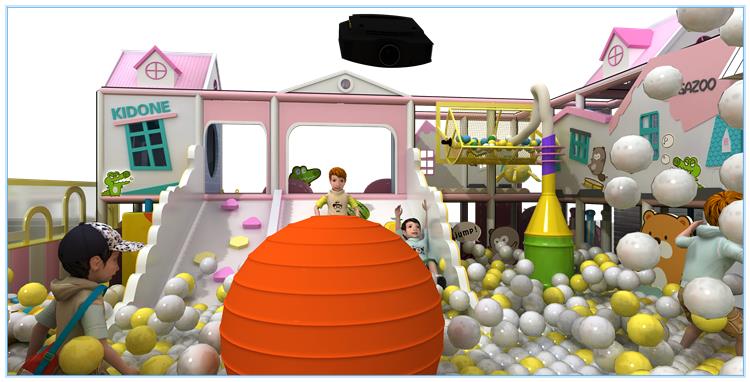 The ball pool area
Almost all the indoor playground equipment will design a ball pool area, children can rushed into ball pool from the slide, and climb from the other side. Under the protection of the ball pool, children can constantly interact with each other and play with each other to release their nature. We also can put some other small products in the ball pool, such as the big dragon ball in the picture , to increase their are interestingness.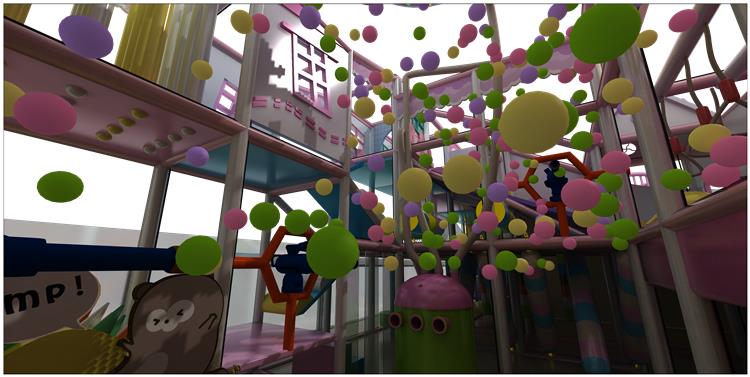 On the Gun zone,  children can interacts or cooperates with each other.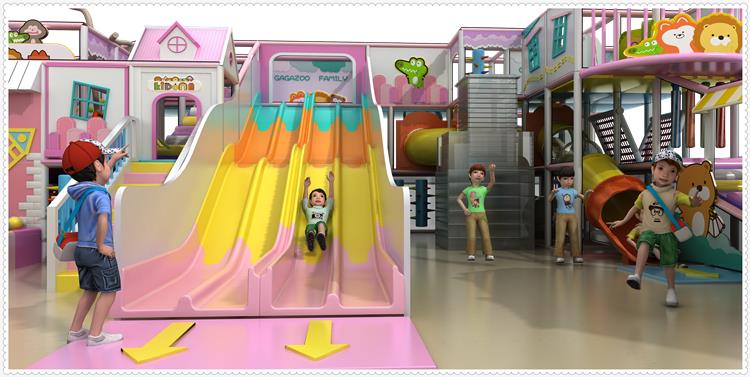 The slide area
Slides are very important in the indoor playground design. Cause all the kids are very like slide. From the picture, you can see the slide is made by fiberglass. Children can climb up to the left side or nearby staircase ,and then slide down.In the process of climbing and sliding , there are baffles and platforms to protection their safety , so that children can experience safe, pleasure and stimulation. At the same time, the slide can be made of engineering plastics, such as the slide on the right. Different materials have different experiences.