(028) 22 494 333
Room 101, 226/4A Le Trong Tan, Tay Thanh Ward, Tan Phu District, Ho Chi Minh City, Viet Nam
Winam-IP-Commercial Use Kids Indoor Playground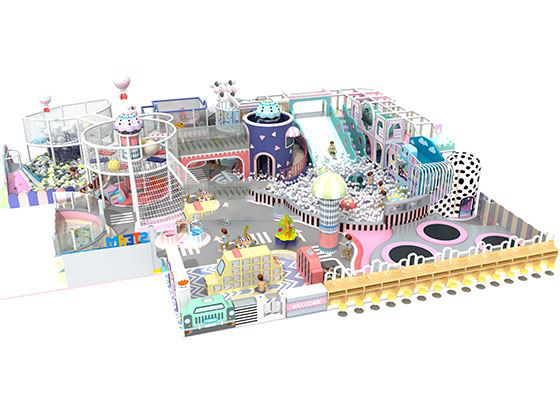 Description:
It is one of our fresh theme kids indoor playground . we use Macaron color as the main color ,it can attract Young mother's eyes ,and the young mother love to take picture here and post it on their social media ,it can build a good reputation for playground.
1) Total design
The main size of commercial use kids indoor playground is about 600 square meter,the height is 3.6meter .The main design can be separated trampoline area +ball pool slide area ,climbing net area +public area .The playground is main for 2-11 years old children.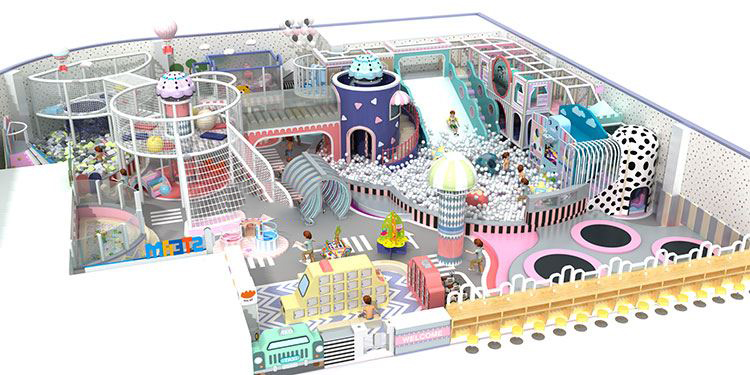 2) Public area
This area is main for kids to buy and check ticket +store their shoes +rest area for parent .Different with normal shoes cabinet ,we take the cartoon bus as the model ,it is more fashion and suit the whole design well.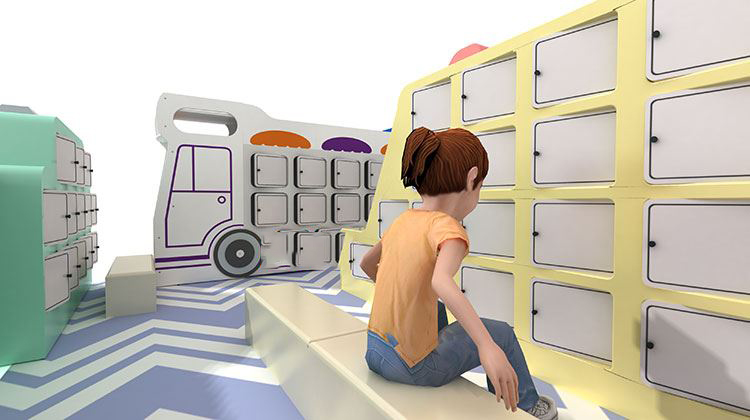 3) Ball Pool+slide area
Ball pool+slide area is a traditional function area ,for 2-8 years old kids ,they like to play in the ball pool and enjoy to slide into the ocean ball .we also design some other play item in this area ,such as Pitch ball projection ,princess room painting Platform ,it can meet kid's different play demand.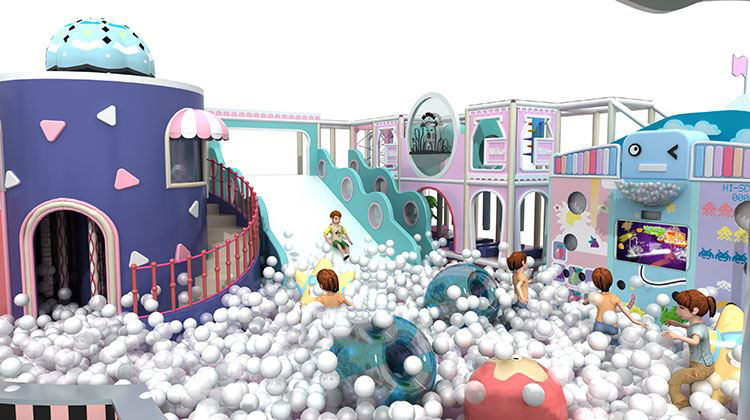 4) climbing net area
In this area ,kids can climbing ,run and jump