(028) 22 494 333
Room 101, 226/4A Le Trong Tan, Tay Thanh Ward, Tan Phu District, Ho Chi Minh City, Viet Nam
Winam-IP-Chinese Theme 01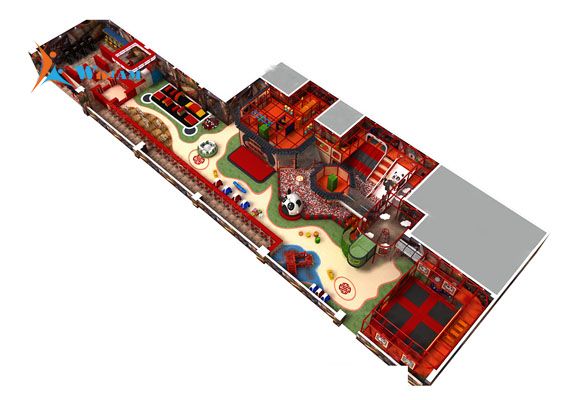 Description:
– Soft play structure is a large indoor play center that includes multiple play area targets of different kids groups or interest, we mix adorable themes together with our indoor play structures to create an immersive play environment for kids. From design to production, these structures are meeting the requirements of ASTM, EN, CSA, AS. Which are the highest safety and quality standards around the world.
– Winam Play's indoor playground incorporates many unique and different play elements specifically designed to maximize the fun and offer the greatest amount of diversity in the play experience.
– Using non-toxic high-quality materials and following a strict manufacturing process, Haiber Play's indoor playgrounds are designed, manufactured, and installed to be in compliance with international safety standards.
The main difference between a naughty castle and a customized indoor playground is that the latter contains more play areas or functional areas, such as catering areas, so the customized indoor children's park is a complete and fully functional indoor amusement center.
Material
(1) Plastics parts: LLDPE, HDPE, Eco-friendly, Durable
(2) Galvanized Pipes: Φ48mm, thickness 1.5mm/1.8mm or more, covered by PVC foam padding
(3) Soft parts: wood inside, high flexible sponge, and good flame-retarded PVC covering
(4) Floor Mats: Eco-friendly EVA foam mats, 2mm thickness,
(5) Safety Nets: diamond shape and multiple color optional, fire-proof nylon safety netting
Packing
Standard PP Film with cotton inside. And some toys packed in cartons
Installation
Assembly procedure, project case, and installation video, Optional installation service