(028) 22 494 333
Room 101, 226/4A Le Trong Tan, Tay Thanh Ward, Tan Phu District, Ho Chi Minh City, Viet Nam
Winam-IP-Castle Theme 04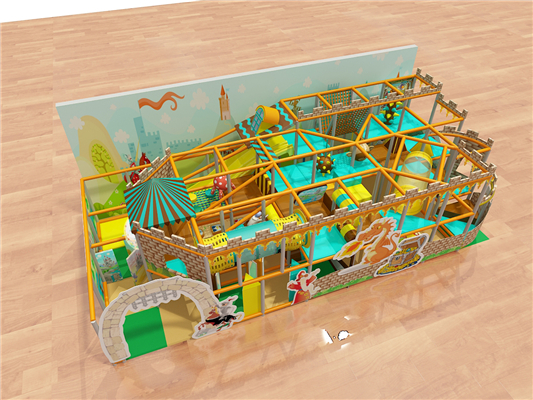 Description:
Soft play structure is large indoor play center that includes multiple play area target of different kids groups or interest, we mix adorable themes togther with our indoor play structures to create an immersive play environment for kids. From design to production, these structures are meet the requirements of ASTM, EN, CSA, AS. Which is the highest safety and quality standards around the world.
The main difference between a naughty castle and the customized indoor playground is that the latter contains more play areas or functional areas, such as catering areas, so the customized indoor children's park is a complete and fully functional indoor amusement center.
What buyer need to do before we start free design?
1.If there is no any obstacles in the play area, just offer us the length & width & height, the entrance and exit location of the play area is enough.
2. Buyer should offer CAD drawing showing the specific play area dimensions, marking out the location and size of pillars, entry & exit.
A clear hand-drawing is acceptable too.
3. Requirement of playground theme, layers, and components inside if there is.
Production time
3-10 workdays for standard order