(028) 22 494 333
Room 101, 226/4A Le Trong Tan, Tay Thanh Ward, Tan Phu District, Ho Chi Minh City, Viet Nam
Winam-IP-Air Force Theme 03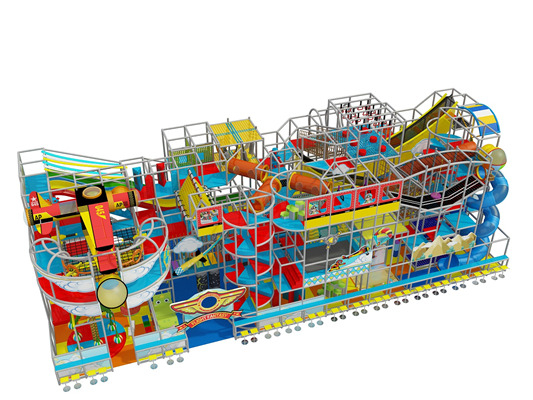 Description:
– Winam Play's indoor playground incorporates many unique and different play elements specifically designed to maximize the fun and offer the greatest amount of diversity in the play experience.
– Using non-toxic high-quality materials and following a strict manufacturing process, Winam Play's indoor playgrounds are designed, manufactured, and installed to be in compliance with international safety standards.
The main difference between a naughty castle and the customized indoor playground is that the latter contains more play areas or functional areas, such as catering areas, so the customized indoor children's park is a complete and fully functional indoor amusement center.
Suitable for
Amusement park, shopping mall, supermarket, kindergarten, daycare center/kindergarten, restaurants, community, hospital, etc
Playground Style
Castle theme, Airspace theme, Jungle, Ocean, Candy, Pirate ship, Snow theme, etc… can be designed as requested
Material
(1) Plastics parts: LLDPE, HDPE, Eco-friendly, Durable
(2) Galvanized Pipes: Φ48mm, thickness 1.5mm/1.8mm or more, covered by PVC foam padding
(3) Soft parts: wood inside, high flexible sponge, and good flame-retarded PVC covering
(4) Floor Mats: Eco-friendly EVA foam mats, 2mm thickness,
(5) Safety Nets: diamond shape and multiple color optional, fire-proof nylon safety netting
Packing
Standard PP Film with cotton inside. And some toys packed in cartons