(028) 22 494 333
Room 101, 226/4A Le Trong Tan, Tay Thanh Ward, Tan Phu District, Ho Chi Minh City, Viet Nam
Winam-IP-Air Force Theme 01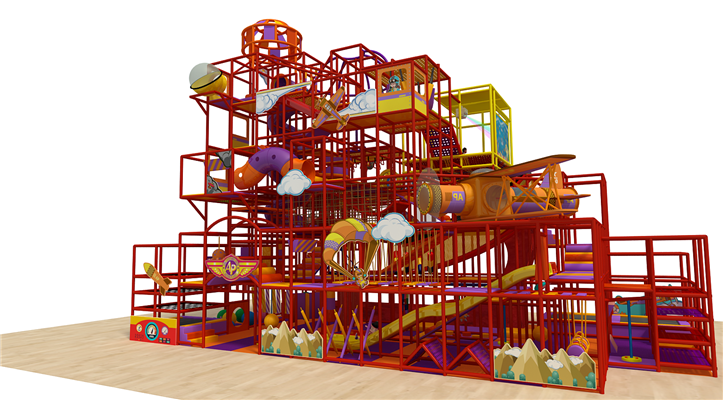 Description:
– Winam Play's indoor playground incorporates many unique and different play elements specifically designed to maximize the fun and offer the greatest amount of diversity in the play experience.
– Using non-toxic high-quality materials and following a strict manufacturing process, Haiber Play's indoor playgrounds are designed, manufactured, and installed to be in compliance with international safety standards.
The traditional indoor playground structure, also known as the naughty castle or the indoor jungle gym, is an essential part of every indoor amusement park. They have very small fields with simple infrastructure such as a slide or an ocean ball pool. While some indoor children's playgrounds are more complex, with many different playgrounds and hundreds of amusement projects. Usually, such playgrounds are customized and have their own theme elements and cartoon characters.
Capacity Reference
Under 50sqm, capacity: less than 20 kids
50-100sqm, capacity: 20-40 kids
100-200sqm, capacity: 30-60 kids
200-1000sqm, capacity: 90-400 kids
What buyer needs to do before we start the free design?
1.If there is no obstacles in the play area, just offer us the length & width & height, the entrance and exit location of the play area is enough.
2. Buyer should offer CAD drawing showing the specific play area dimensions, marking out the location and size of pillars, entry & exit.
A clear hand-drawing is acceptable too.
3. Requirement of playground theme, layers, and components inside if there is.
Production time
3-10 workdays for standard order