(028) 22 494 333
Room 101, 226/4A Le Trong Tan, Tay Thanh Ward, Tan Phu District, Ho Chi Minh City, Viet Nam
Winam-IP-Adventure Theme 03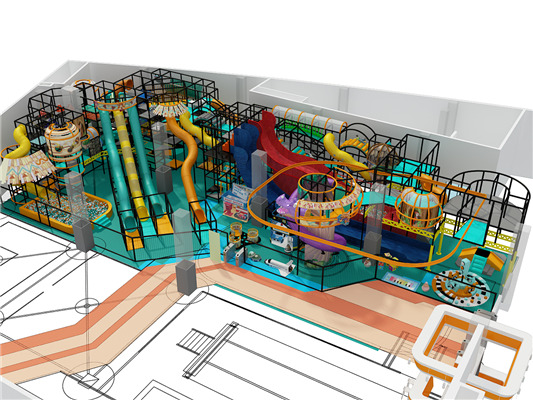 Description:
In adventure-themed indoor playgrounds, children are exposed to an environment where there are other children as well. This helps the children develop the attributes of sharing and cooperation, conflict resolution, communication skills, patience, and humbleness in them.
The traditional indoor playground structure, also known as the naughty castle or the indoor jungle gym, is an essential part of every indoor amusement park. They have very small fields with simple infrastructure such as a slide or an ocean ball pool. While some indoor children's playgrounds are more complex, with many different playgrounds and hundreds of amusement projects. Usually, such playgrounds are customized and have their own theme elements and cartoon characters.
The main difference between a naughty castle and the customized indoor playground is that the latter contains more play areas or functional areas, such as catering areas, so the customized indoor children's park is a complete and fully functional indoor amusement center.
Playground Style
Castle theme, Airspace theme, Jungle, Ocean, Candy, Pirate ship, Snow theme, etc… can be designed as requested
Material
(1) Plastics parts: LLDPE, HDPE, Eco-friendly, Durable
(2) Galvanized Pipes: Φ48mm, thickness 1.5mm/1.8mm or more, covered by PVC foam padding
(3) Soft parts: wood inside, high flexible sponge, and good flame-retarded PVC covering
(4) Floor Mats: Eco-friendly EVA foam mats, 2mm thickness,
(5) Safety Nets: diamond shape and multiple color optional, fire-proof nylon safety netting